Banoffee Waffle Recipe
I know I have been super quiet these days but there is so much going on in my life. Hubby started a new job and he is travelling much more than ever before, the kids are off on school holidays (I´m there number one entertainer, event planner, you name it, I´m that *smile*). We were going to move house, had boxes packed already, but decided the new house wasn´t the right one (crazy I know) and now we´re looking for a new one…
I just don´t have time for nothing! Anyone else feel like that?
So to make up for my lack of being around, I made you guys these Banoffee Waffles. Banoffee Pie becomes Banoffee Waffles. Topped with dulce de leche (as much as you like!), diced bananas and whipped cream. Yum! These are so good!
Now you´ll realise in this post I haven´t added as much photos as I normally do but to be honest the photo quality just wanted up to scratch. I took them at our apartment on holiday and the light was so bright, nothing looked good. I had no props, reflectors, no nothing. It was really hard to produce good quality photos! So frustrating!
Dulce de Leche makes everything taste better!
Do you guys remember the Lemon Meringue Waffles I made awhile ago? Well these are another way to make ordinary waffles into Gourmet waffles *smile*.
The best part.. it´s so easy! All you need are some waffles. You can make your own, try this buttermilk waffle recipe I made awhile ago, or you could simply buy some at your local supermarket!
Now for my favourite part: add some dulce de leche! Oh how I love dulce de leche! Comment if you do too..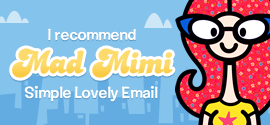 Ingredients
Your favourite Waffles (bought or made)
Dulce de Leche (there´s no limit

smile

)
Diced Banana (1 Banana per waffle square)
Whipped Cream
Instructions
Now top your waffles with as much dulce de leche as you like!
Add the diced banana to the top of the dulce de leche.
Top your waffles with the whip cream and,
lastly add more dulce de leche.
ENJOY!
Notes
Time excludes the making of the actual waffles. These take around 30 minutes.
https://johleneorton.com/banoffee-waffle-recipe/
I have some exciting posts and photos I want to share with you guys in the next few weeks of our recent trip to Tenerife. I can´t wait to share my first ever travel post with all of you!
I also have some blogging tip posts in the pipeline, so keep and eye out for those posts too!
Until next time guys! Thanks so much for visiting and supporting my blog, it means the world to me!
Johlene
xoxo